Affordable Web Design for all!
When meeting a prospective client one of the first things I'm asked is how long Hang Wire has been in business? It's a relevant question since tech companies are notorious for being short lived. We're proud to have been working for our clients since 2004.
The second question people usually ask is how much does a website usually cost? That's a difficult one to answer as every website is different, requiring different functionality and design components. However, what I can say with confidence is that Hang Wire can develop a website within almost any budget. The truth is websites do not need to be expensive.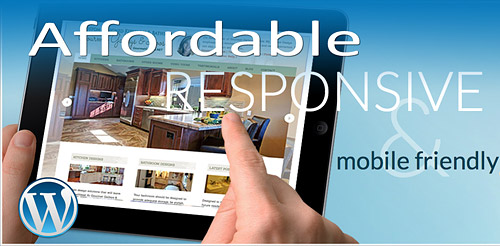 Hang Wire Seattle Web Design prides itself on providing our clients with the best website designs and customer service, all tailored to your specific needs at affordable prices. We believe every business, organization, and individual deserves affordable web design. When most think "affordable web design" they probably think of generic pre-made website templates with zero customization options. This doesn't have to be the case.
With free WordPress templates as a starting point, Hang Wire has the coding skills to easily modify and customize the look and feel of a website to each client's needs. No two websites we design will look the same. Creating a custom website design does not need to be out of reach for the average person or business. Contact us learn how we can develop an affordable web design that meets all your needs.