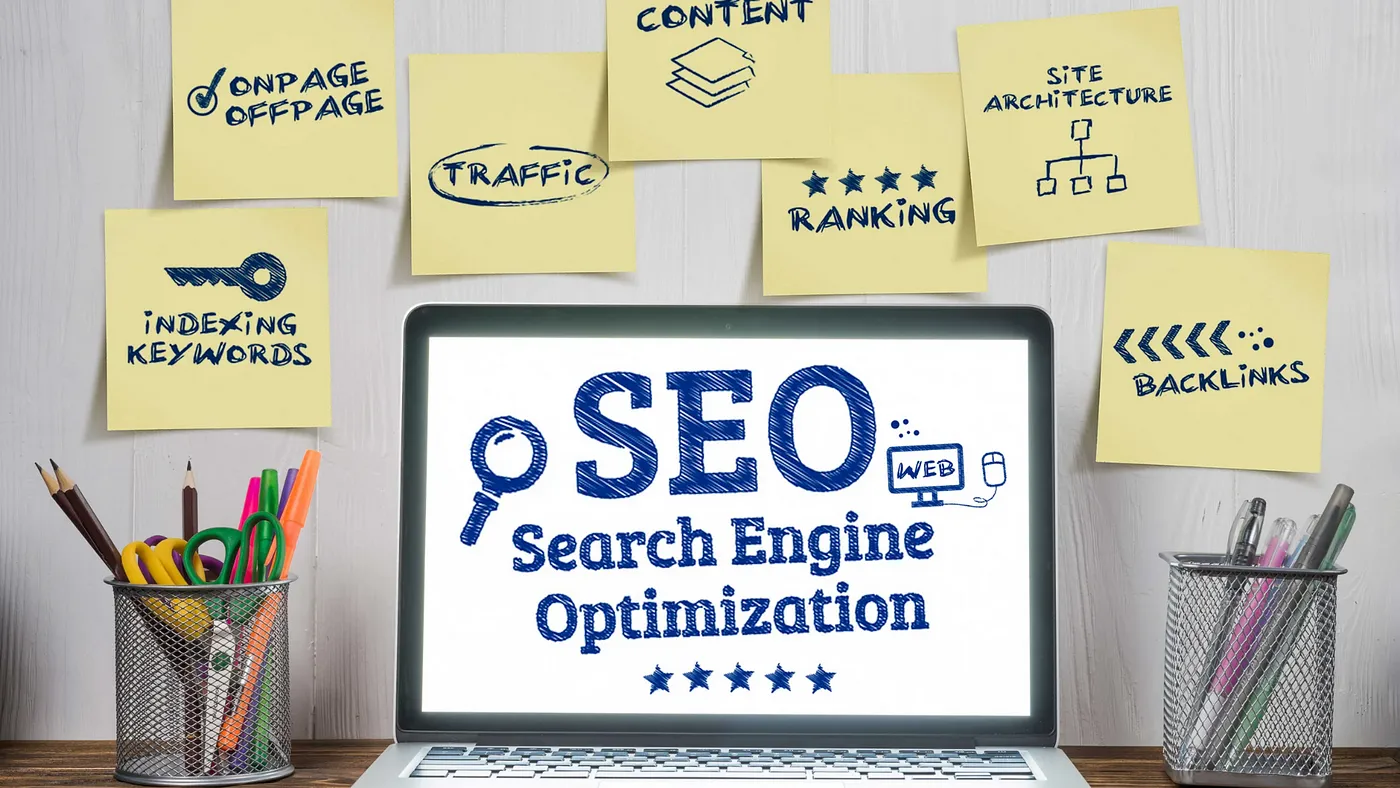 Website Search Engine Optimization (SEO) – What exactly is it?
I'm sure you've heard the term 'SEO'. And you probably even know what the acronym stands for. But you may not understand the actual specifics of how one goes about implementing it. Below I've listed 10 key strategies to follow while developing your website SEO.
Search Engine Optimization (SEO) is a set of practices and strategies aimed at improving a website's visibility and ranking on search engine results pages (SERPs), primarily on search engines like Google, Bing, and Yahoo. The goal of SEO is to increase the organic (non-paid) traffic a website receives by making it more accessible and appealing to search engines and, by extension, to users searching for relevant information or products. Here are some key aspects of SEO:
1. Keyword Optimization: Choosing and using relevant keywords in your website's content, meta tags, and other elements to match what users are searching for. This helps search engines understand the content of your site.
2. On-Page SEO: Optimizing individual web pages by structuring content, including headers, using descriptive titles, and optimizing images. It also involves creating high-quality, informative, and engaging content.
3. Off-Page SEO: Building external links to your website from reputable and relevant sources. These backlinks can boost your site's authority and credibility in the eyes of search engines.
4. Technical SEO: Ensuring that your website is technically sound, including aspects like page load speed, mobile-friendliness, and security. A technically optimized website is more likely to rank well.
5. Local SEO: If your business serves a specific geographic area, local SEO is essential. This includes optimizing for local search terms, creating a Google My Business profile, and acquiring local citations.
6. User Experience (UX) Optimization: Providing a user-friendly and responsive website design that is easy to navigate and loads quickly. A positive user experience can improve your SEO rankings.
7. Content Quality: Creating high-quality, valuable, and relevant content that not only attracts visitors but also encourages them to stay and engage with your site. Content is a fundamental aspect of SEO.
8. Meta Tags and Descriptions: Crafting informative and keyword-rich meta titles and descriptions for your web pages to improve click-through rates from search results.
9. Analytics and Monitoring: Using tools like Google Analytics to track your website's performance, visitor behavior, and the effectiveness of your SEO efforts. Regular monitoring allows you to make data-driven improvements.
10. Adapting to Algorithm Changes: Search engines continually update their algorithms. Staying current with SEO best practices ensures your website remains optimized and competitive.
SEO is an ongoing process, and results may take some time to become evident. It's important to keep in mind that SEO is not about "gaming" the search engines but rather about creating a valuable, user-friendly website that search engines can recognize and recommend to users looking for relevant information or products. As a WordPress web design agency Hang Wire's understanding and implementing of SEO best practices can greatly benefit your online presence.
Get in touch to see how we can help!