Hang Wire Affordable Website Design Firm Launches Biwahami Studio Website
Jennifer Robertson is an anthropologist by profession, with an area specialty in Japan, although she has also pursued a parallel track as an artist working in paper collage, oils, watercolors, silkscreen, and ceramics. Her artwork is informed by a "disciplined eclecticism." She has an insatiable curiosity that extends to all forms of artistic and aesthetic expression but is especially influenced by contemporary Japanese printmakers and ceramicists.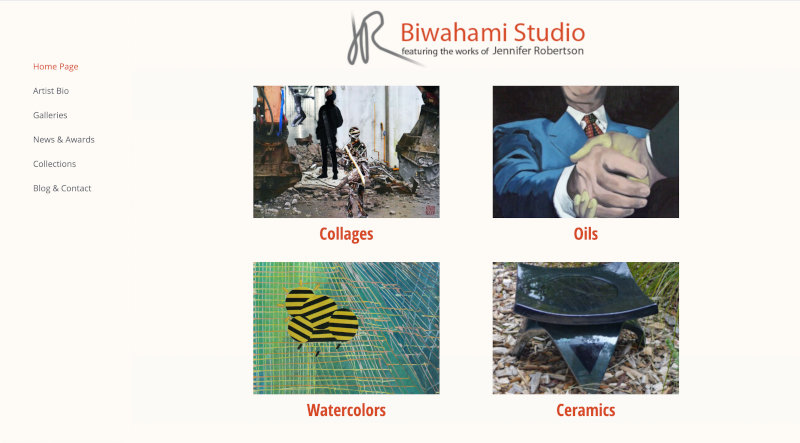 Jennifer contacted Hang Wire Affordable Web Design in order to to upgrade her website, Biwahami Studio,  and showcase the breadth of her artwork in a clean and modern design. We worked with Jennifer to showcase her artwork in a minimalist yet elegant design in order to keep the focus on the art itself. Individual galleries were created to group photos by medium.
With the WordPress content management system Jennifer is easily able to create new galleries and upload new artwork without having to contact Hang Wire for assistance.
If you'd like to know more about how Hang Wire and WordPress  can work for your business, please let us know.