The American Guild of Judaic Art is an international not-for-profit arts organization dedicated to artist empowerment, artist advocacy, arts education, and the Jewish arts community. They advocate for and promote contemporary Jewish art, Judaica, and Jewish culture. Their member artists enjoy an array of membership benefits, including a platform to promote their work, grant-funding opportunities, fiscal sponsorship, exhibition opportunities, and educational resources. They are a diverse group working together to create energy and enthusiasm for Jewish art, as they build on their successful programming and initiatives.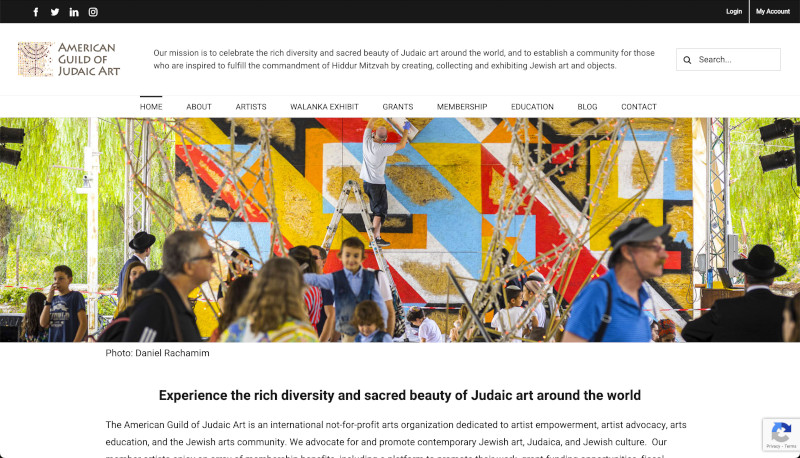 As a non-profit arts organization looking to upgrade their website and grow their international membership of artists,  AGJA approached Hang Wire to assist with a complete overhaul of their organization's website. Hang Wire Affordable Web Design built a full featured e-commerce website with shopping cart using WordPress and Woocommerce. In addition, member profiles features were added to enable individual artist profile pages with unique subscription based features.
WooCommerce is the most popular WordPress eCommerce plugin. And it's available for free. Packed full of features, perfectly integrated into your self-hosted WordPress website. Sell anything. Whether it be t-shirts in all their shapes and sizes, music files or software. Even affiliated products from a marketplace. It's all possible.
From Payments, Inventory, and Shipping to Reporting and Marketing, WooCommerce takes care of you.
If you'd like to know more about how WordPress and WooCommerce can help your business, please let us know. Hang Wire Web Design is here to help make your e-commerce dreams a reality!