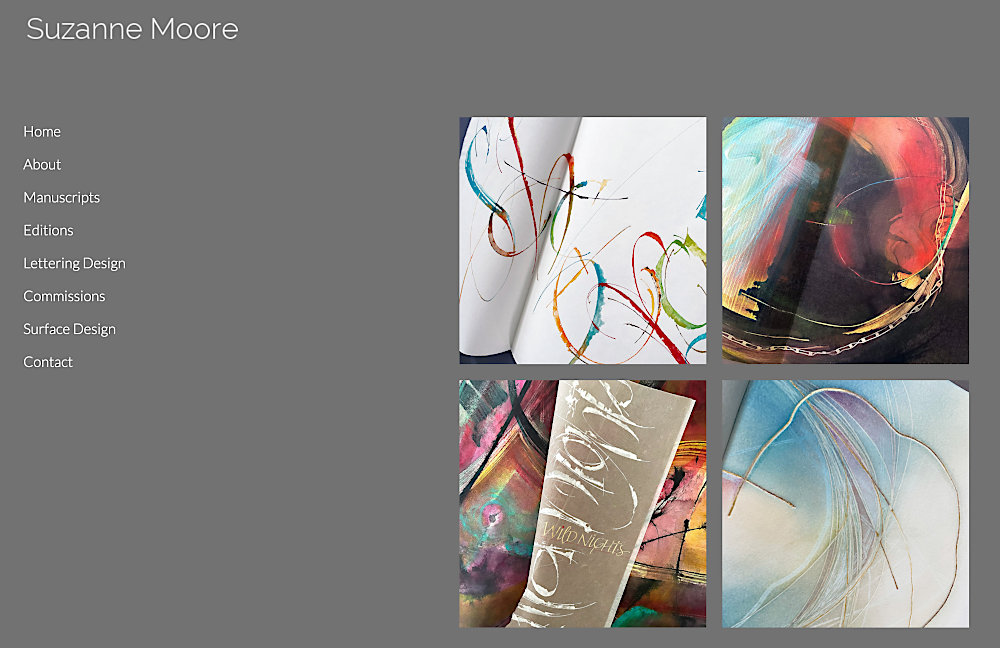 Hang Wire Affordable Web Design Launches Suzanne Moore Folios
Suzanne Moore layers painting, lettering, printmaking, and drawing to create contemporary manuscript books and limited edition books. She weaves word and painted image with form, content and structure into spaces which invite the reader to engage, examine and inquire.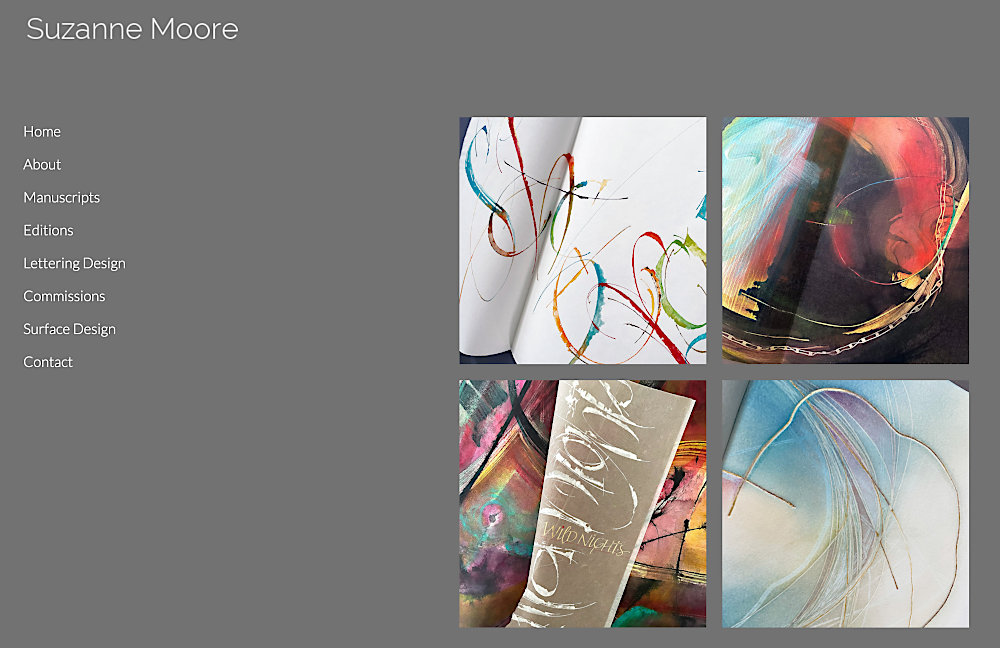 Suzanne contacted Hang Wire Affordable Web Design in order to showcase her unique artwork on the web. We worked with her to showcase her artwork in a minimalist yet elegant design in order to keep the focus on the art itself. Individual galleries were created to group photos by folio.
With the WordPress content management system Suzanne is easily able to create new folios and upload new artwork without having to contact Hang Wire for assistance.
If you'd like to know more about how Hang Wire and WordPress can work for your business, please let us know.